AI_OPEC_June_19_EN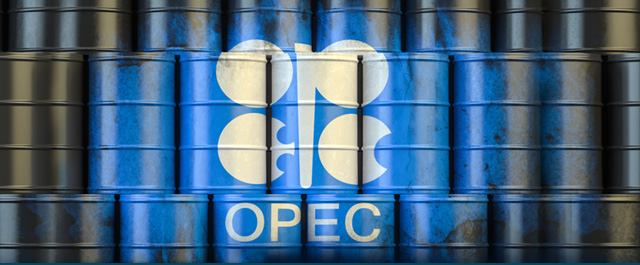 The Joint Ministerial Monitoring OPEC Committee Meeting
Could All of OPEC & OPEC+ Maintain Price Stability?
Oil prices are observed in limbo again. OPEC members have been trying to stand united in combating extreme price swings by keeping productions limits in check with co-operation from oil producers that are not part of the Organisation. However, US-Led sanctions on Venezuela and Iran were seen temporality lifting WTI Crude Oil prices into the mid $60 bbl.

However, oversupply concerns, Middle-East tensions, and downgraded future demand for the black gold weigh on prices to the downside. Something, the US President Trump has been pressing on. Since the 175th meeting, held in December 2018, This would be the most anticipated meeting after the scheduled April meeting was adjourned.
Oil Traders and Investors have been seeking clarity on the future of oil trends with difficulty, as geopolitics wades on, with sanctions imposed on Iran, enforced on November 5th, 2018 and the US ramping up shale and fracking productions, the daily output stands for the US is at all-time highs of 11.6 million barrels per day.

Global production has been racked up to about 92.6 million BPD. However, Industrial production contractions from China and elsewhere, due to trade tensions that are looming OPEC and Co. are trying to proactively adhere to practices which curbs prices, yet profitable and fair for all parties.

The initial focus was to cut production, preventing supply from outstripping demand. Whether the 15 members of OPEC who control about 50% of global Oil and its Non-OPEC producer friends like Russia, can reach a reasonable agreement remains to be seen.