xtrade_weekly_review_tamplet_Black_Friday_v2_ lead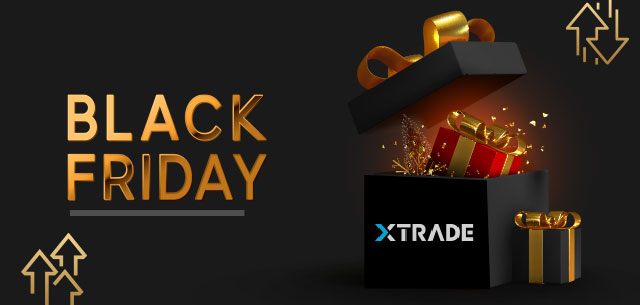 Will Black Friday Be More Successful Than in 2020?
Consider These Figures to Predict Black Friday Results

Dear Trader:

Black Friday is inevitably approaching, and you cannot but feel the shopping enthusiasm overtaking the world. Even if you have never tried trading, you know that such mega-retailers as Amazon, Apple, and Microsoft have high expectations from Black Friday sales.

It's no secret that consumers love Amazon, Walmart and Target.
But they are not the only retailers that bargain-hunting shoppers — or investors!

Why do you think retailers have such hopes for the holiday season?
The truth is Black Friday makes up almost 20% of total retail sales.
Therefore, it significantly affects the Q4 results. Poor Black Friday figures might decrease demand for these companies' stocks and push the share price down.
If you want to understand how much Black Friday can influence companies' shares, just look at last year's figures. Data collected by J.P. Morgan shows that in 2020, retail was the best-performing sector from one week before to one week after Black Friday. From 2010 to 2020, the S&P Retail Select Index gained 3.23% during that timeframe. The S&P 500's average return was about 1.8%, while consumer discretionary stocks, the industry under which retail falls, posted an average return of 2.57% last year.

Also, consider these figures: J.P. Morgan says that the holiday season, which starts with Black Friday and runs through the end of the year, accounts for about 17% to 18% of US total retail sales (excluding autos).

When you analyze these statistics, do you think that in 2021, too, the Black Friday event will boost retailers' sales? Do you believe that tired of lockdowns, people will shop with increased enthusiasm and push retailers' shares even higher? What company, in your opinion, will come out on top in 2021 – Amazon, Microsoft, Apple, or AT&T?

Black Friday is an exciting event not only for bargain-hunting shoppers but also for traders. As companies' sales increase and their shares move higher, they create valuable trading opportunities for traders.
Black Friday happens only once a year.
Do not miss a chance to try trading on this rare occasion.

The Xtrade Team.