xtrade_weekly_review_tamplet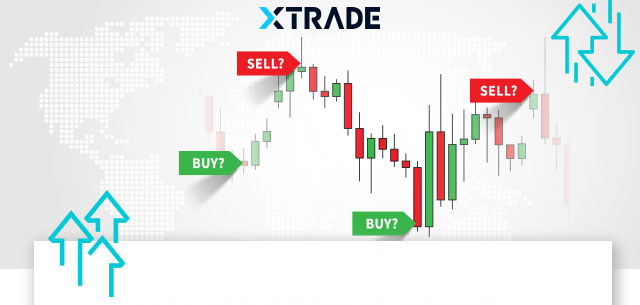 Earnings Season Ends: PayPal, Kellogg,
and CVS Health to Report in the 4th Week

Dear Trader,
Xtrade wishes you a productive day.
The earnings season continues, but it comes to an end this week. Investors are waiting for the final big wave of earnings reports from November 1 to November 5.
As an experienced trader, you will be interested in hearing about companies whose earnings reports might move the financial markets.
| | |
| --- | --- |
| | During the fourth week of the earnings season, more than 100 companies will be reporting results. Although fewer large companies remain among the reporting organizations, investors are eagerly expecting the reports of such big players as PayPal, Kellogg, MGM Resorts, CVS Health, and Clorox. As the results of these companies may influence the financial markets, they are worthy of traders' close attention. |

| | |
| --- | --- |
| | The fourth week of earnings is full of companies in the healthcare, real estate, industrials, materials, and utilities sectors. Air Canada, Healthcare Trust of America, Century Casinos, and TC Energy Corporation are among other companies whose earnings will be subjected to scrutiny this week. Analysts say that some of these companies will weigh in on the potential benefit from the long-awaited infrastructure package that is being discussed in Congress. |

Traders should pay particular attention to the reports from the following companies:

· PayPal: The company reports earnings on 11/08/2021. The report is for the fiscal Quarter ending September 2021. According to Zacks investment research, the consensus EPS forecast for the quarter is $0.79. The reported EPS for the same quarter last year was $0.8.

· Berkshire Hathaway (Financial Services): Everyone's eyes are fixed on this company during a season of earnings reports because its CEO is Warren Buffett. It is difficult to ignore a company with such a famous Chief Executive Officer. Berkshire Hathaway is also among the top 10 largest companies in the S&P 500.

Note also that earnings season can cause volatility for some stocks. The direction of the financial markets can also be affected. You also need to remember that in addition to a review of how much they earned in the previous quarter, companies will also offer valuable information about what they expect through the end of 2021 and into 2022.

Have a productive trading day
The Xtrade team.