XTRADE_ukraine_gold_en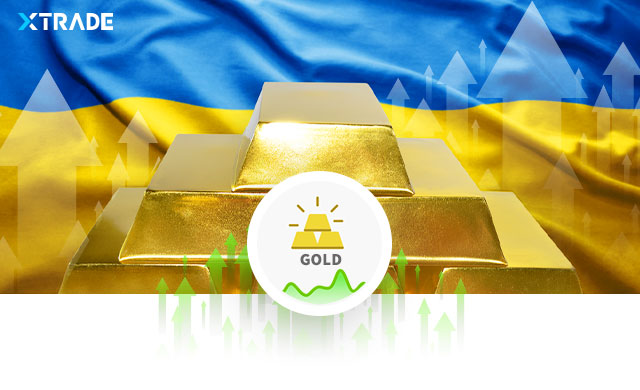 The Golden Rule: Trade Gold

All eyes are on gold now. The yellow metal has scaled the $2,000 level for the first time in 1.5 years and was recently nearing the 2020 all-time high of $2075, before retracing slightly. Worried about the escalating war in Ukraine and possible supply disruption, investors rushed to the safety of gold and pushed it up.
Will gold break its own record?
Stay Tuned and Trade!
** Disclaimer: The above content is an informational and educational piece only. It is not investment advice.