XTRADE_ukraine_conflict_en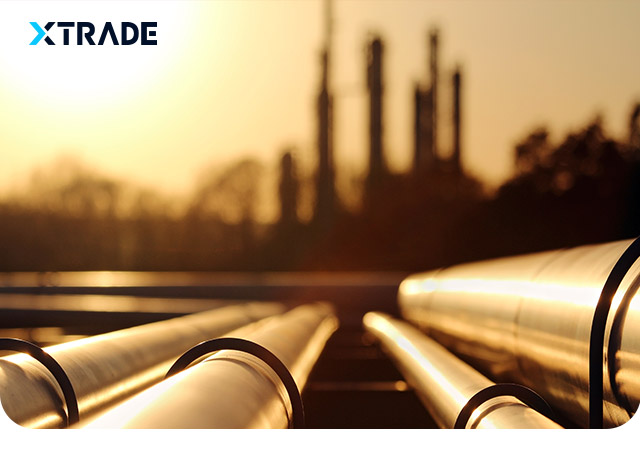 Russia's Attack on
Ukraine Rattles Markets
As Russia carries out its takeover of neighboring Ukraine, markets continue to be shaken. The chief Eurozone economist, Claus Vistesen, predicts that "energy prices will keep rising in the short term, while equities will keep falling."
the price of oil has climbed since the beginning of the conflict. Its price is approaching $100 a barrel, from about $65 a year ago. Analysts from Reuters suggest that oil is likely to surge higher, especially if the West imposes harsh financial sanctions on Russia. Steep as they are, oil prices are already painful for consumers: a cost of gasoline already averages $3.53 a gallon. If Russia decides to withhold energy supply to the West, oil prices could go even higher.

The situation in Eastern Europe is getting more and more heated.
Markets are immediately reacting to the escalating conflict in Ukraine.
The moment is ripe with lucrative trading opportunities.
Do not let the move of oil prices pass you by.
Catch the momentum now.