XTRADE_Trade_CFDs_EN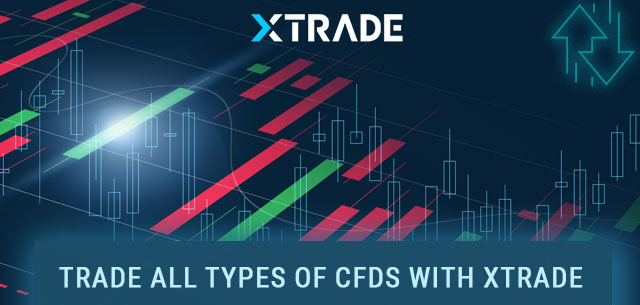 What Makes Xtrade Different?
Trade ALL Types of CFDs with Xtrade

Dear Trader:
The Xtrade team hopes that you have browsed our website and have paid attention to our platform's advanced features. We have employed knowledgeable experts and have built advanced tools into our platform to help you create a portfolio suited to your needs and trading goals.
At Xtrade, you may expect to be treated with consideration and understanding.


What do you need to know about the Xtrade trading platform?
More Investment Options. Xtrade offers All types of CFDs and thus gives you more opportunities to grow. When you trade CFDs, you may trade stocks, forex, indices, and commodities, without purchasing any underlying asset. You do not need to invest a substantial amount of money in security. You just exchange the difference in the price of this security from the moment you enter the trade to the moment you exit it.


At Xtrade, we have access to many underlying market price feeds and constantly expand a range of markets available to trade. The main CFD market types you can benefit from on the Xtrade platform include:

Global stock CFDs: United Kingdom, USA, Asian, and European.

Stock index CFDs: FTSE, Dow, NASDAQ, S&P 500, and NIKKEI.

Forex CFDs: Major, minor, and exotic currency pairs

Industry sector CFDs: Oil, gas, banks, technology, utilities, and healthcare.

Commodity CFDs: Soft commodities and grains

Metals and energy CFDs: Gold, silver, palladium, oil, natural gas, and uranium.
The list of CFD markets is not exhaustive. When you start trading with Xtrade, you will discover a real cornucopia of investment options that will not only diversify your portfolio but will also expand your trading experience.

Join Xtrade to have an exciting trading experience.