xtrade_oct_marketing_en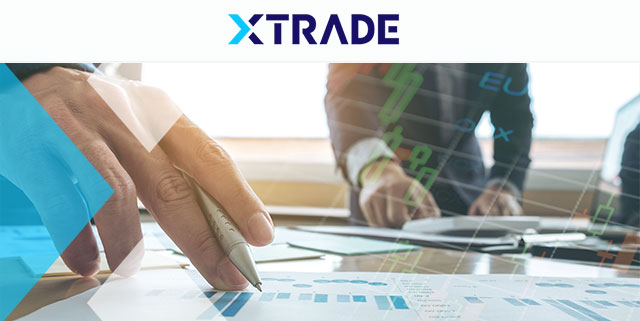 Dear Client:

We notice that you have landed on the Xtrade website. You are probably interested in earning extra money by trading. To help you make the decision to invest in trading, we will explain what events are influencing the stock market this week. You will see that once you know what forces move assets, predicting their movement becomes easier. Armed with the right information, you can trade at a profit.

Wall Street Continues Its Downward Trend
September was notoriously rough for the US major indices. All three stock benchmark – the Nasdaq, Dow Jones, and the S&P 500 – finished the month in the red, having slipped more than 1%. The general downtrend is being carried over to the beginning of October. This week on Monday, US stock futures were under pressure and should be watched closely, because they might continue moving lower. If you keep an eye on stocks and their general trajectory, you will be able to make a smart trading decision.
Treasury Yields Rise ahead of Jerome Powell's Speeches
The yields on the 10-year and 30-year were 1.5% and 2% higher on Monday, boosted by falling bond prices, as they usually move in opposite directions. August durable goods orders came in better than expected. To analyzed the market's movement with better precision, you are advised to listen to the speeches of Federal Reserve Chairman Jerome Powell. On Tuesday, Powell is testifying before the Senate and before the House on Thursday. He is also talking on a European Central Bank panel on Wednesday. Powell's speeches might sway the market in either positive or negative direction. Listen to Powell's speeches closely and watch investors' reaction to them, because markets might move dramatically.

Weekly News Conference
You are advised also to watch Congress this week. Lawmakers will try to pass a funding plan to avoid a government shutdown on Friday. They will discuss the debt ceiling, but do not expect the issue to be resolved just yet. Congress might be putting off this question for a couple of weeks. But you should expect the $1 trillion bipartisan infrastructure bill passed this week. Lawmakers' financial decisions are of paramount importance and will affect the markets profoundly.
Brent Oil Prices Might Rip Higher
Brent $200 calls for September 2022, options that would profit traders from a rally toward that level, traded 1,300 times last week on Wednesday. If there is a spike in prices this winter, the contracts will profit greatly. Those of you who think of trading options can bet that an energy crunch this winter will push oil prices up. We will be back with updates from the markets to cover the second part of the present week. Meanwhile, we hope that this news will show you how interesting trading is. Trading in stock markets might bring you profits that you will not earn in other fields.
Have a successful day.
The Xtrade Team.