XTRADE_NFP_EN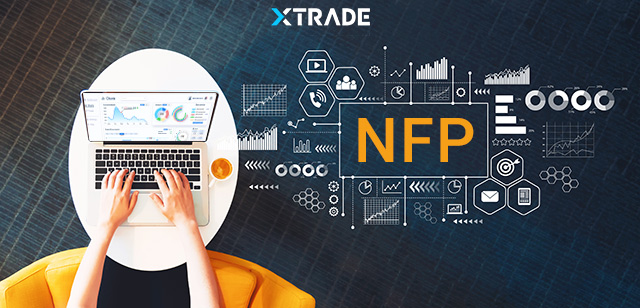 Pay attention to price changes NFP could cause


Dear Trader:
Happy New Year! The Xtrade team hopes that 2022 has started positively for you and wishes you a productive year ahead.
No sooner has the year started than crucial economic data appeared, creating valuable trading opportunities for market participants. On January 7, the Labour Department in the United States releases its monthly Non-Farm Payroll report containing important information about the employment situation in the United States.


As January's Non-Farm Payroll report shows the number of people employed during December, traders are eagerly awaiting its results. Economists use the data presented in the NFP report to assess the current state of the economy and predict future levels of economic activity. The report contains valuable insights into the labour force that impact the economy, the stock market, the value of the US dollar, the value of Treasuries, and the price of gold.


When the Non-Farm Payroll report is released on January 7, you should closely watch the price of the US dollar and the prices of its major peers. If the price of the USD moves, the price of other currencies will also be affected. The price of gold and oil might change as well.

Xtrade allows you to trade a large arsenal of currency pairs – EUR/USD, USD/JPY, GBP/USD, AUD/USD, USD/CHF, among others. With us, you can also trade the yellow metal, Brent Crude oil, and WTI. Study the estimates of the report and see if the value of currencies, gold, or oil is affected. If their prices move, you will find handsome opportunities to capitalize on a price difference.
Take advantage of the first important data of 2022. January's Non-Farm Payroll report could serve as the springboard for a successful trading year.

The Xtrade team.