XTRADE_Invest_in_Education_EN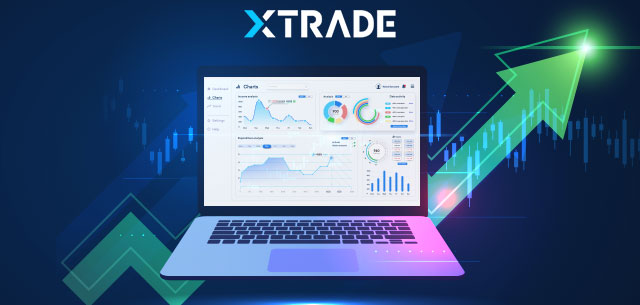 Xtrade Will Help You Become Better Trader
We Invest in Education of Our Traders

Dear Trader:
Xtrade appreciates your interest in trading and wants to draw your attention to the products and services that our platform offers. Apart from presenting our traders with the rewarding opportunity to trade All types of CFDs, we also help them become better traders. To help traders grow, we have developed well-researched learning materials and have included consultations with the most knowledgeable employees in our services.


Education on Your Terms. We believe that education is your most valuable asset. This is why our Xtrade team has created unique, AI-powered training materials designed to help you improve your trading knowledge and skills. All our webinars and seminars are interactive and are, therefore, tailored to your own personal needs and trading goals. The Xtrade educational package offers:

Virtual events: Webinars, seminars, interactive workshops..

Educational Library: Digital education programs, videos, e-books, articles.

Market News: Daily updates from global markets, articles, videos, live charts.

Blogs: Well-researched articles on various trading topics and concepts.

The Xtrade education center is routinely restocked and refreshed to give you the latest, timely information. Whether it is personal finance, trading, or market news, you will benefit from insights helping you make informed investment choices.

Timely Expert Advice. The Xtrade team consists of experienced traders who have substantial knowledge of the financial market. They are extensively trained on the financial topics most important to you, your portfolio, and your trading career. When you choose an Xtrade advisor, you can trust that you are working with someone who is knowledgeable and as passionate about trading as you are.

| | |
| --- | --- |
| When you join Xtrade, you will be in a good company. We want people who come to us to become confident traders and tell others that Xtrade set them on the path to success. Such a reputation is highly important to us, and we make an all-out effort to earn it. | |