xtrade_facebook_leads_en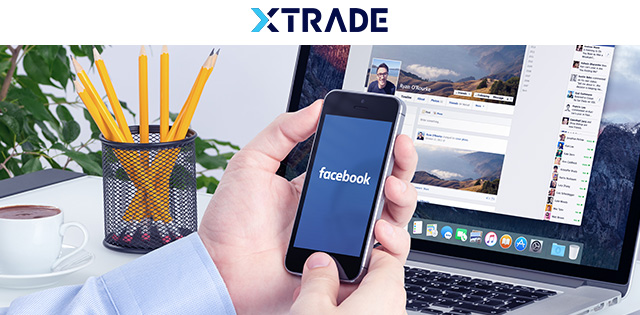 Dear Client:

We notice that you have landed on our website. You are probably interested in trading in stock markets but have not made up your mind yet. As trading is not an easy feat, you are right to approach it cautiously. But you should not forget that stock markets are volatile at the moment and, therefore, present numerous opportunities for first-time traders. You, too, can capitalize on the markets' movement and earn money by trading.
Take Facebook's yesterday outage, for example. Who would have thought that such a stable media giant as Facebook would lose 4,89% within a few hours?
Yet such surprising events are common in the financial world, creating ample opportunities for traders to make money from changes in assets' prices. Traders who were alert yesterday to Facebook's rapid decline made a handsome profit from the company's technical problems. And because other big companies also were in the red, they have earned some money from their downward change as well. Let's see how large the general decline was on Monday so that you understand what reward you can reap in such circumstances.
What Is the Cost of the Outage?
The disruption cost Facebook founder an estimated $6 billion as the company's shares tumbled. On Tuesday morning, Facebook's shares are 4,89% down. Their price is lower by $16.78. Other media and tech companies, too, slid in the wake of the Facebook outage. Amazon shares dipped 2,85%. Google gave up 1,98%. Apple shed 2,46%. Alphabet retreated 2,11%. Microsoft was 2,11% lower.
You should watch these companies closely. Even a tiny change in the price of their stocks can earn you profits if you make your initial investment in them.
The Outrage Had Serious Repercussions on Wall Street
The tech shares experienced a drastic sell-off in overnight trading. On Tuesday morning, therefore, futures on all major US stock exchanges were in negative territory. Futures on the Dow Jones lost 30 points. On Monday, the Nasdaq sank 2.1% for the sixth day in the row, brought down by the tech heavyweights. The blue-chip Dow Jones plummeted more than 300 points. The S&P 500 slid 1.3%.

What Does the Future Hold for Indices?
Because the near future for some companies and stock exchanges does not look bright, you are advised to keep a close eye on them. Analysts predict that the general negative trend will continue in October. So, make the best of this prediction and bet on the companies' general decline. But first sign up with us to start trading.If you need a piece of professional advice on how to begin trading, please contact the Xtrade team of trading experts. We are always here to help you earn extra money in stock markets.