xtrade_earning_reports_clients_en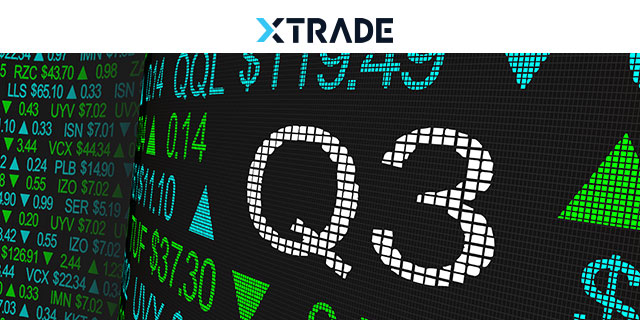 Dear Trader:
We hope your trading last week was successful and you capitalized on the data contained in Q3 earning reports. Keep in mind that the earnings season continues. The week from October 25 to October 29 will be the busiest: nearly 40% of the S&P 500 members are scheduled to report results.

Now is the turn of big tech players such as Facebook and Google parent Alphabet. Among reporting companies are those that offer a specific view into consumer behavior – Hasbro, Etsy, eBay, MasterCard, and Apple. Several transportation operators report, too, the main among them being UPS.

October 29 deserves your particular attention: Amazon.com and Exxon Mobil offer their reads on the last day of the week. Amazon reports on the holiday shopping season and is expected to have earnings per share of $8.96. Exxon Mobil is predicted to recover from a loss suffered in the energy sector one year ago. Thanks to higher oil prices, its stock is up nearly 50% this year.

Facebook's reporting day is October 25. Despite the unforeseen shutdown that cost Zuckerberg $7 billion, Facebook is predicted to gain this year compared to 2020. The consensus EPS forecast for the Quarter is $3.2. The reported EPS for the same Quarter last year was $2.71.

Alphabet will report earnings on October 26. The report is for the fiscal Quarter ending September 2021. Analysts anticipate that Alphabet's earnings per share will be $23.13. The reported EPS for the same quarter last year was $16.4.

Do not miss this week of earnings because the reports will offer valuable insights into companies' growth and will blueprint the direction the market might take in the near future.

Have a productive trading week.