XT_the_big_four_en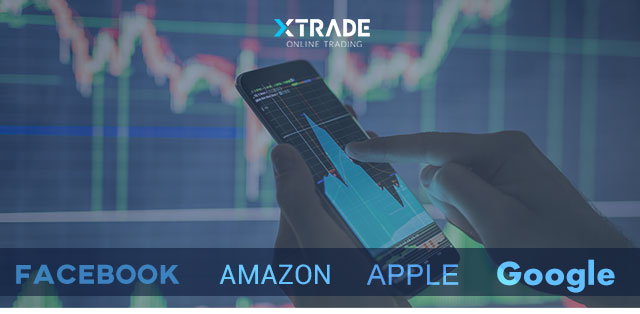 The 'Big Four'are posting earnings


Apple
Apple stock rose on news of the iPhone 12, but now the company has issued an upgrade warning.
Will earnings be affected?


Amazon
Amazon's AWS cloud unit is pushing revenues higher with operating profits of $6.4 billion.
Will Amazon be the Q3 star?

Google
Google is facing antitrust action from the government.
Will the coming court case lower their stock and earnings?

Facebook
Facebook's business model continues to evolve with a move into cloud based gaming.
Is the decision a winner?


Want to become a skilled earnings trader?


Book a special 1on1 trading session with your account manager
now and learn how earnings affect stock prices!