XT_Masterclass_Series_EN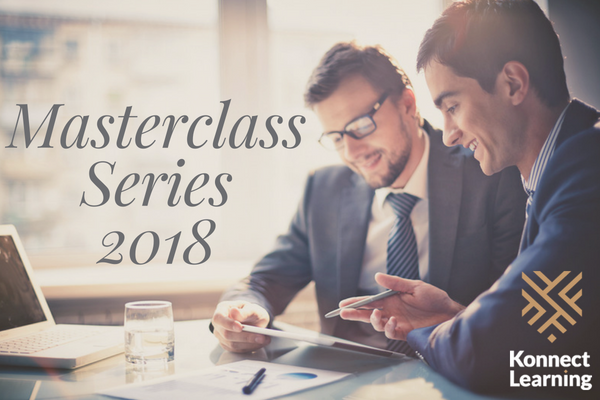 We are thrilled to announce our newest bespoke learning and
development training courses for June, July and August
2018!
These masterclasses will ensure you and your team stay up-to-date with current developments and trends in your industry. Our courses are painstakingly researched, developed in consultation with industry and designed to meet your needs. Our trainers are hand picked and superbly qualified to ensure your learning needs are met, whatever those needs are.
Courses are held in capital cities across Australia. To learn more click the links below or visit our Training Course page and search by course, city or month.
Finance for Non-Finance Managers


If you are not from a financial background, understand, interpreting and writing in financial language can be daunting. This one day intensive masterclass which will take the mystery out of budgets and financial reports. Master the fundamentals of budgeting and reporting whilst remaining within the frameworks set by the public and ensure you add real value as a manager to your department and your team.
Learn more about Finance for Non-Finance Managers
Leading with Emotional Intelligence
A solid understanding of Emotional Intelligence is a core competency for today's corporate leaders. Those with a high 'EQ' are able to discern what drives the behaviour of others, being better equipped to lead and drive improved performance in their teams, divisions and companies.
Leading with Emotional Intelligence will give you the tools to understand why emotions are integral to how you interact within the workplace.
Learn more about Leading with Emotional Intelligence
Contract Law for Non-Lawyers
Contractual mistakes cost organisations countless thousands, even millions of dollars. As someone who manages, reviews or enters into commercial contracts as part of your daily role, mitigating the risk of these mistakes is a priority.
Contract Law for Non-Lawyers will give you the practical tools and understanding to mitigate contractual risks, effectively draft content and lock-in contracts that promote best outcomes for your company.
Learn more about Leading with Emotional Intelligence
Have any questions about our courses? You can reply directly to this email with any queries you may have or call our customer support team on 02 8045 5309.
We look forward to seeing you at our Masterclasses!
Brock Ashton
Head of Marketing