XT_marathon_sales_mailer_EN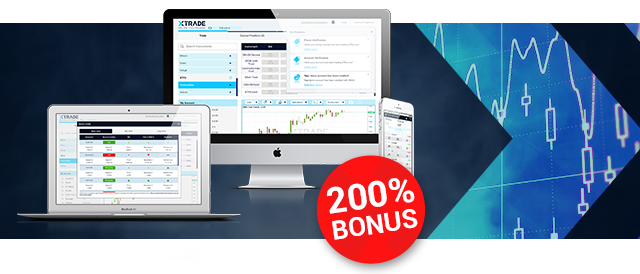 This is the right time to join Xtrade . Get a 200% bonus on your first deposit*! Don't miss out on the opportunity to trade with us.
As an Xtrader, you'll enjoy these incredible benefits!

Special Promotion
Boost your trades with our 200% one time bonus

Free 1-on-1 Personal Training
Get exclusive training from our account managers

Free Access to Xtrade's Education Center
Enjoy our selection of guides, video tutorials, and online courses.

Free Daily Market News
Stay up to date on market trends with our exclusive blog.
Email me back NOW, and claim your bonus!
*Available only on October 31, 2018 CFD trading involves risk of loss.