mtm15_apple_trade_en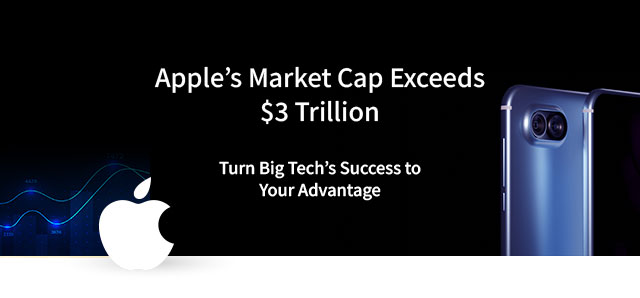 Apple's record rise is on everyone's lips right now. The company is the first among Big Tech firms to hit a market capitalization above $3 trillion. Since early 2020, Apple has been steadily advancing. Although the iPhone's maker had climbed for decades, coronavirus gave it a significant boost. The company has increased more than 200% since Covid drove the world into lockdown.

Bloomber's analysts expect demand for iPhones to remain strong in 2022.

Do not miss the valuable trading opportunity presented by Apple's spectacular advance. Join us to learn how to capitalize on Apple's success.