Ainvetment_mailer_template1_EN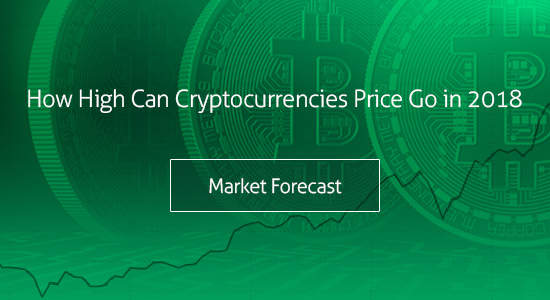 Cryptocurrencies traders had an absolutely awesome year

with phenomenal returns on their investments.

2017- Year of Breakouts For Crypto

2017 saw $4bn raised in ICOs (Initial Coin Offerings), and a cryptocurrency market capitalization rally from $17bn to $640bn. We saw the launch of a Bitcoin futures market by CBOE and CME Group. BTC price was up nearly 2,000% starting from $1,000 in January and reaching $19,922 mid-December. Ripple's year-to-date (YTD) increase is more than 17,000% with a rally more than 100% just in 24 hours on December, 13. Etherium broke the $820 level and climbed up more than 9000% this year. Litecoin reached all-times-highs and scored more than 7800% YTD gain. 2017 has been a breakout year for crypto and generated significant and sharp returns for many investors

What To Expect This Year:

The forecasts for 2018 are bullish. Experts predict that the prices of crypto should continue to rise and reach new heights.

Bitcoin

BTC could reach $60,000

Ripple

Ripple could rise towards $2

Ethereum

Ether is supposed to break $5000 benchmark

Litecoin

Litecoin is expected to reach $1000

Start trading cryptocurrencies before the prices makes the next

breakthrough and overcome all the expectations again!

Don't miss the next crazy cryptocurrency rally year!

Trade all major cryptocurrencies with only $250.
Find out How the Experts Trade Crypto

Apply for a training session by a professional financial market trader.
Trade all major cryptocurrencies with only $250.

Ainvestments invites you to join the world's largest and most
exciting online trading market with the industry leading Welcome Package:
---

This material is considered a marketing communication and does not contain

and should not be construed as containing investment advice or an investment recommendation

or an offer of or solicitation for any transactions in financial instruments.